Although the BlastMotion sensors are the best, the software is still a little rough.
For now, we are using the metrics for immediate feedback in the cage and will also be using the video feature, where we can identify individual players.  This system will get better over the next month, but for now to view your videos and metrics on the video swings:
Go to http://stlgamers.blastconnect.com
Login in with the following:
user name:
15u.blast@stlgamers.net or 16u.blast@stlgamers.net or 17u.blast@stlgamers.net or 14u.blast@stlgamers.net
password: Gamers2017
DO NOT CHANGE OR EDIT ANY FILES OR SETTINGS ON THIS ACCOUNT.  THIS ACCOUNT IS SHARED BY ALL PLAYERS AT YOUR AGE LEVEL.
Click on the top menu >Analyze>Library
The videos are by date and by player name (but not alphabetical).  So you will have to look around for your videos for now.
Select your video to review.
Click on play and you can see the swing (with adaptive slow motion) and the metrics.
If you are on a laptop (not mobile):
Click on "Action" below the video and you can see all the swing metrics along with the video.
Click on the Download Arrow to download the video to your computer.
Here is a summary of metrics: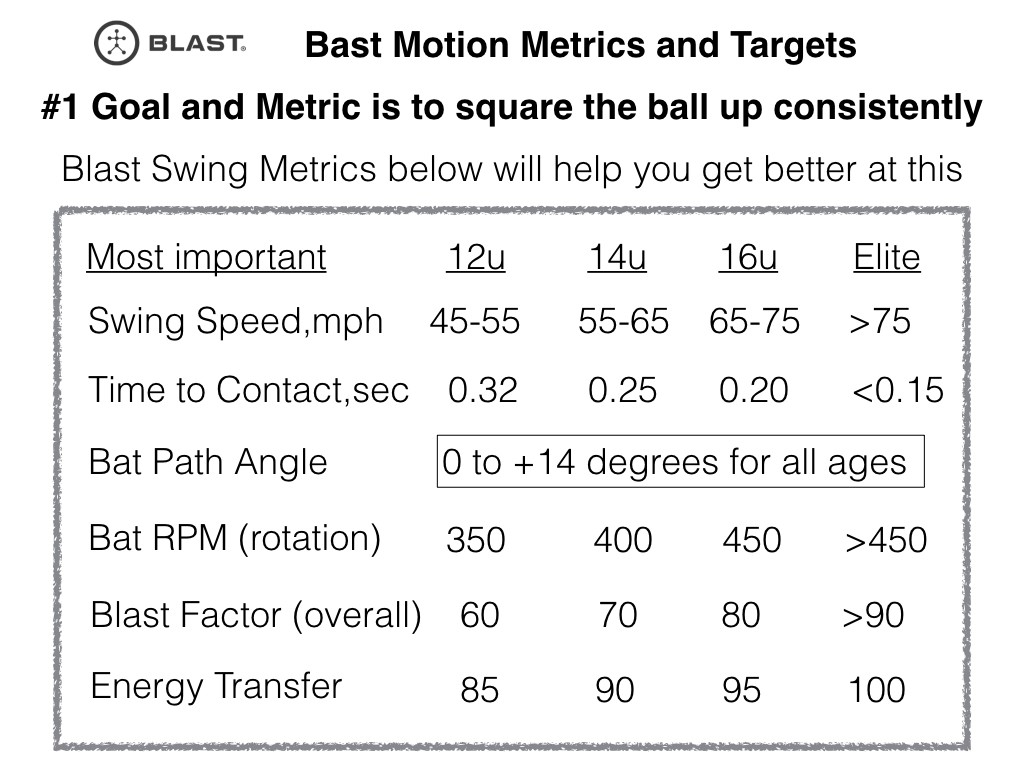 When watching the videos, focus on the 2 things we have worked on so much:
1 – good lower half (whatever specific aspect you have been working on)
2 – upper half/lower half separation when the stride foot lands
For instructional or comparison purposes, you can watch the MLB swing videos by typing in MLB in the "tag" filter of the library.
Here is an instructional video if you have trouble navigating through BlastConnect (it is not hard!).
Also, you can review the video analysis checkpoints in the pictures below: