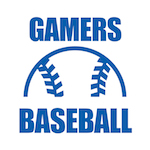 The Gamers high school age teams play the most competitive schedule in the Midwest and play every weekend from Memorial Day to end of July and from Sept 1 to mid-October.  Typically, 15+ events per year. All teams 14-17u are professionally coached.
Here are the schedules for our 14-17u teams in 2018.  These are subject to change.  If you are interested in watching a specific player or need a detailed weekend game schedule, please contact mwhiteside@all-starperformance.net.
Spring/Summer 2018

Daily schedules for May-July for 15-17u teams are here.
Daily schedules for April-July for 14u teams are here.
Bus Trip information for 2018 Summer can be found by clicking here. (Coming Soon)
Travel arrangements for the Spring/Summer 2018 can be found on the following pages: