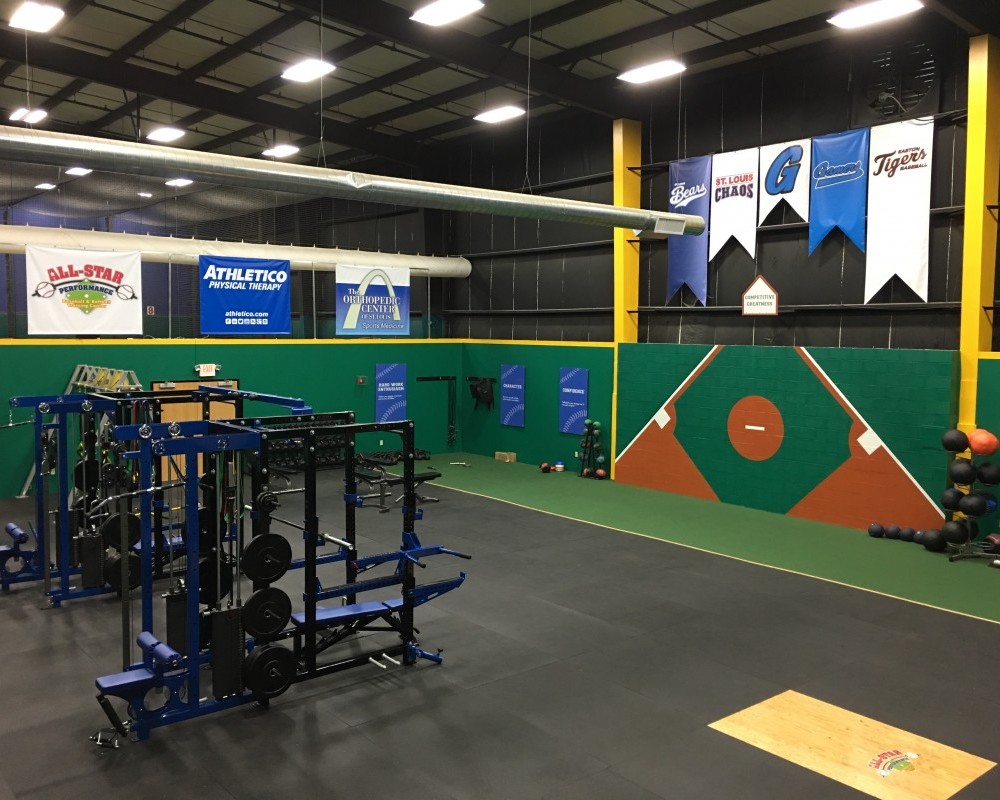 Imagine seeing your personal trainer right after a hitting or pitching lesson without having to drive anywhere!

We are excited to announce our partnership with All Star Performance to bring sports specific speed, agility and functional strength training to athletes of all ages, sports and abilities.
We specialize in the overhead and rotational power athlete and the following sports below:
*Baseball
*Fastpitch
*Lacrosse
*Soccer
*Football
*Field hockey
*Soccer
*Basketball
We can we help develop power, increased velocity, first step quickness, top-end running speed and increase average bat speed.  In addition, we are passionate about helping athletes return to the field after an injury (post rehab reconditioning).
We Offer:
*1-on-1 or small group personal training
 *Small Group Athletic Republic Program (speed, agility, functional strength) launches on October 1st! 
*Sports nutrition coaching for power development or optimizing body comp
*Team Training
*Virtual Strength and Conditioning– we develop the program specific to your sport and you log into our system and train from anywhere in the world!
*Basic Gym Membership for those over 14 years old at our All-Star location only.
Meet Your Trainers:
Ryan Light, BS
– Lindenwood University Exercise Science, Played 3rd base at Lindenwood, Ryan is also an instructor for All-Star and a coach for the STL Gamers
Matt Firth, ATC
– Certified Athletic Trainer, Overhead athlete expert and program developer for STL Gamers.  Matt was a pitcher at Lindenwood Universty and played for an international team based out of Canada called the Ontario Blue Jays.
Nik Jehle, BS, CSCS
(Certified Strength and Conditioning Specialist).  Nik played college football and has a great training style.
Lindsay Carr, BS Exercise Science
– University of Iowa.
Plus 25 other advanced personal trainers and registered dietitians at your service.
We will work closely with your instructors to make sure we are addressing your individual needs as an athlete!
For additional information or to schedule a complimentary consultation, please email Dale Huff, BS, CSCS, owner at  daleh@nutriformance.com or call 314-795-3217.